The
Day Planner
is an object that appears in
Dead Trigger
.
NAME: Dr. Merek McGuffin
6:00 Brush teeth, get my pants on
8:00 Eat some junk food from the vending machine
8:30 Proceed with examination of the infected brain
12:00 LUNCH TIME !!!
13:20 Discussion with Prof. McKenna & Dr. Leary
16:00 Buy flowers for Lucy
16:50 Contact MADFINGER support with some SHADOWGUN ideas
17:10 continue the infection research
18:40 Leave ID card to my lab in GENETIC LAB 1
20:00 Beer with Prof. Alexowicz & Prof. Smeeleck
Old College Try!
Edit
The Day Planner can be found in this mission, in Dr. McGuffin's quarters.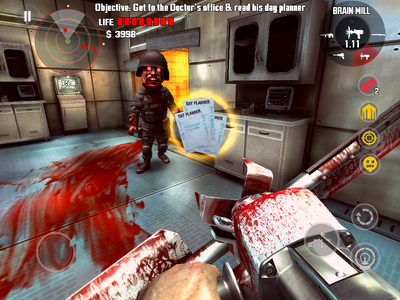 Ad blocker interference detected!
Wikia is a free-to-use site that makes money from advertising. We have a modified experience for viewers using ad blockers

Wikia is not accessible if you've made further modifications. Remove the custom ad blocker rule(s) and the page will load as expected.