Lucy is the name of the bioagent that was let out by a group of wealthy people and eventually became the infection. This forms a crucial part of the storyline as it indicates that the outbreak was intentional, and neither accidental nor by natural development.
Storyline
Edit
Lucy is rarely mentioned in the storyline, other than in Doctor McGuffin's diary and in a mention by Julian Lassagne.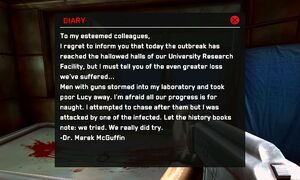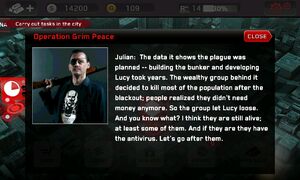 Ad blocker interference detected!
Wikia is a free-to-use site that makes money from advertising. We have a modified experience for viewers using ad blockers

Wikia is not accessible if you've made further modifications. Remove the custom ad blocker rule(s) and the page will load as expected.