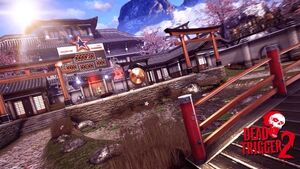 The update will is currently in review by Apple. It will most likely be released in a few days.
Missions
New story missions in South America
New Arena: Zen Garden (name not confirmed)

New trap: a rotating pole with spikes on it
Weapons
Locations
An air plane
A nuclear power plant
Other big game updates
Ad blocker interference detected!
Wikia is a free-to-use site that makes money from advertising. We have a modified experience for viewers using ad blockers

Wikia is not accessible if you've made further modifications. Remove the custom ad blocker rule(s) and the page will load as expected.